Tuba City Unified School District
AZ Academic Standards Assessment
These are pictures from the October 10, 2023, TCUSD#15 Regular Board Meeting held at the TCES.    These students were awarded in Recognition of students who were "proficient" and "highly proficient" in Arizona Academic Standards Assessment which is a statewide achievement test for Arizona. The students pictured and a lot more that were present but not pictured were from TCES, THES, DLES, TCJHS, & TCHS.
Hover over or click the images for descriptions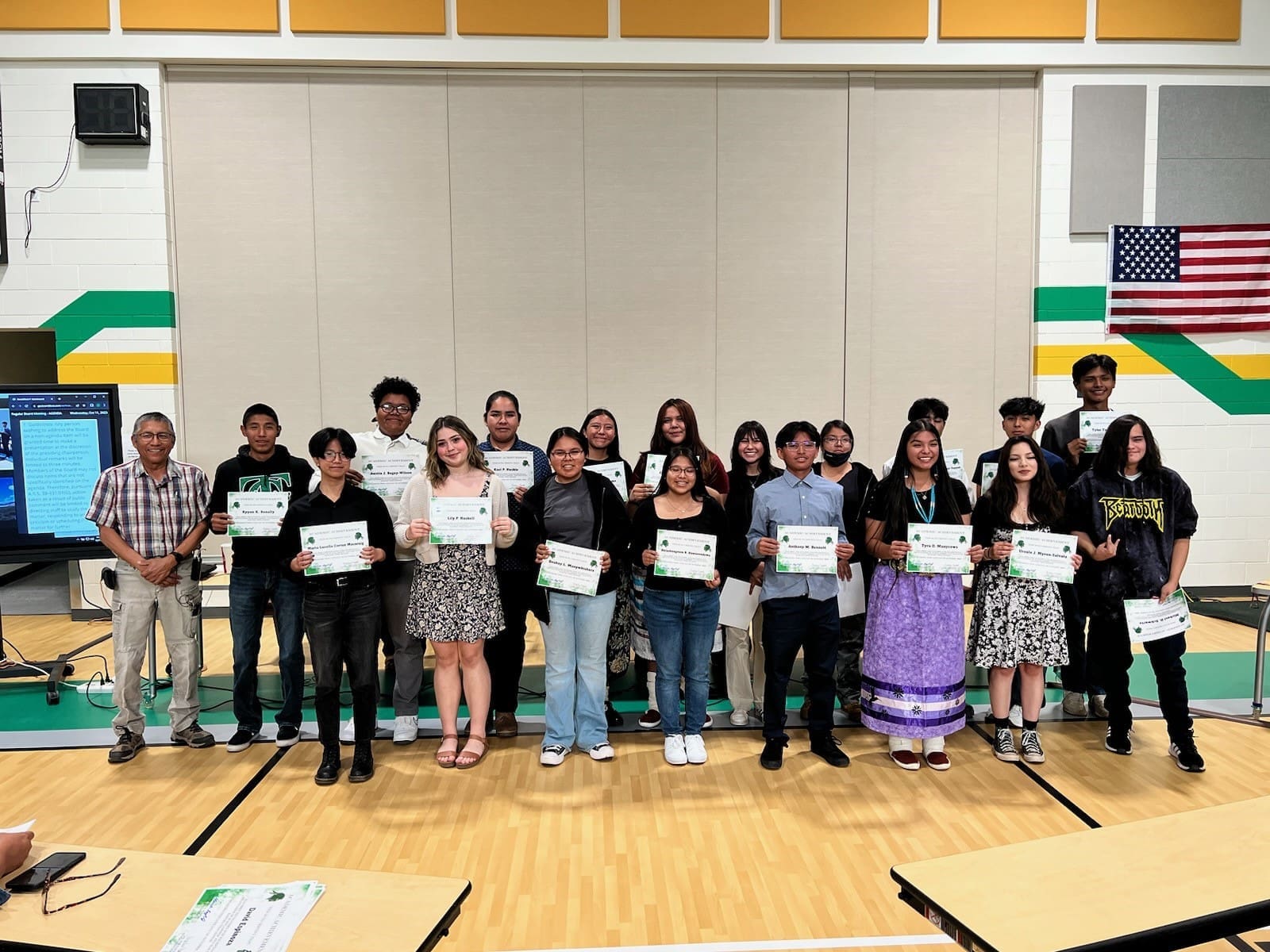 Tuba City Unified School District Alerts
This notice area is intended to keep families up-to-date with school closures or events that affect your students attendance. Please check here regularly for updates.
One Call Now is a service provided by TCUSD to quickly contact families to share information about topics such as emergencies and reminders of upcoming events.  All messages found here have already been sent to your cell phone if you are set up to receive One Call Now messages.  If you are not set up to receive messages, please contact your child's school for information.  To listen to the messages on this web page, click the green speaker icon (if one is available).  A .wav file will be downloaded which will play in your default media player